---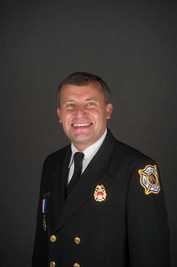 Thursday September 21, 2017
General Session
9:30 - 10:30 a.m.
Clearwater A/B
Chief Thomas Jenkins
IAFC President & Chairman of the Board

---
Fire Chief Tom Jenkins has served as the City of Rogers, Arkansas fire chief since 2009. Prior to his arrival in Arkansas, he served as Deputy Chief for the City of Sand Springs, Oklahoma Fire Department.

He holds a bachelor's degree in fire protection and safety engineering from Oklahoma State University, and a master's degree in public administration from the University of Oklahoma. Chief Jenkins is a 2006 graduate of the Executive Fire Officer Program at the National Fire Academy in Emmitsburg, Maryland and became Arkansas's first Chief Fire Officer Designee from the Commission on Professional Credentialing in 2010.

Chief Jenkins is a regular presenter at national conferences and serves in various capacities on numerous boards and committees, including NFPA 1710. Chief Jenkins serves on the Industrial Advisory Board for Oklahoma State University's Fire Protection and Safety Program and also serves as an adjunct professor for Oklahoma State University and Northwest Arkansas Community College.

He has been an active member of the IAFC's Terrorism and Homeland Security Committee, Company Officer Mentoring Program, and Firefighter Safety Through Advanced Research (FSTAR) Working Group.


---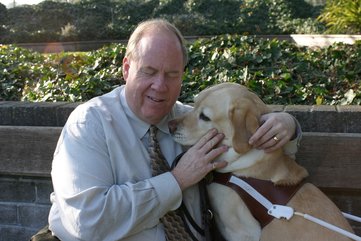 Friday, September 22, 2017
General Session
8:00 - 9:00a.m.
Clearwater A/B
Michael Hingson

---
"Who would have ever thought?" is a question Michael Hingson thinks about and discusses in every speech he delivers. Michael Hingson's life changed dramatically on September 11, 2001 when he and his guide dog, Roselle, escaped from the 78th floor of Tower One in the World Trade Center moments before it collapsed. Soon after, Michael and Roselle were thrust into the international limelight where Michael began to share his unique survival story and 9-11 lessons of trust, courage, heroism, and teamwork.

Michael and Roselle became recognized experts of the strength of Teamwork and the human-animal bond, and have been successful in communicating the power of Trust in countless media interviews and public presentations. Michael's #1 New York Times best-selling book, THUNDER DOG: The True Story of a Blind Man, His Guide Dog, and the Triumph of Trust was released in August, 2011 and gives readers an unprecedented look at how a guide dog team works and how blind people can be just as successful as our "light dependent colleagues". A harrowing story of trust and courage, Thunder Dog reveals how blindness and a bond between dog and man saved lives and brought hope during one of America's darkest days – September 11, 2001.

Although blind from birth, Michael has an indomitable and fearless spirit that first emerged when he began to spread his wings as a boy, first by riding a pedal car inside the house, without assistance, after he learned to "hear" the coffee table. Then he shocked the neighbors by graduating to riding his bicycle, alone, through the streets of Palmdale, California. Raised with a can-do attitude by parents who refused to send him away to "a home for the handicapped", Michael's father taught him to do math in his head and his mother taught him Braille.

Michael is no stranger to discrimination. When he was a high school student, the school district refused to allow Michael to board the school bus with his guide dog. His father, who had an eighth grade education, did his own research and fought the system, eventually getting his son a seat on the school bus. Michael earned the rank of Eagle Scout in the Boy Scouts of America and flourished in school. During college at the University of California at Irvine, he became an on campus radio personality, drove a car around campus at night, and even had his guide dog, Squire, stolen in a dorm prank. Michael took a master's degree in physics and is a lifetime member of the Physics Honors Society, Sigma Pi Sigma.

In 1982 Michael met and married his wife, Karen, who uses a wheelchair. Later Michael went to work for Quantum, a high-tech company that manufactures tape backup systems. Quantum occupied a suite on the 78th floor of Tower One of the World Trade Center. On September 11, 2001, Michael and his guide dog, Roselle, had just arrived and settled in to work when American Airlines Flight 11 crashed into their building in the terrorist attack that destroyed the World Trade Center. They survived the initial impact and, after descending 78 flights of stairs, Michael and Roselle were just 100 yards away from Tower Two when it collapsed.

After sharing his survival story on hundreds of TV and radio programs, Michael decided it was time for a change. After a 27-year career in high tech computer sales and management, Michael joined the San Rafael, California based Guide Dogs for the Blind team in 2002 as the National Public Affairs director, sharing his 9-11 story throughout the world on behalf of the school. In June of 2008 Michael left Guide Dogs to form The Michael Hingson Group, Inc. to travel the world speaking about the importance of teamwork and trust in our professional and personal lives, along with serving as a consultant for corporations and organizations that need assistance with Inclusive and Diversity training as well as adaptive technology training.

Michael is a former member of the California State Guide Dog Board and has served on several other prominent agency boards throughout his career. He is the past president of the Marin County Senior Coordinating Council and is a member of the board of directors of the Colorado Center for the Blind, the Foort Worth Lighthouse for the Blind, vice president of the National Association of Guide Dog Users and he is a past member of the board of directors of the National Federation of the Blind of California. In November, 2008, Michael was appointed a National Ambassador for the Braille Literacy Campaign of the National Federation of the Blind. On October 1, 2011 Michael and Roselle were honored by the American Humane Association with the 2011 Hero Dog Award in a star-studded gala in Beverly Hills, the program aired on the Hallmark Channel on Veteran's Day, 2011 with an encore screening on December 23, 2011. Michael is an Ambassador for the American Humane Association.

In December, 2013, Michael along with Jeanette Hanscome wrote and published a book for youth, "Running With Roselle: How a Blind Boy and a Puppy Grew Up, Became Best Friends, and Together Survived One of America's Darkest Days",.

Michael lives in Victorville, California with his wife, Karen, Africa, Michael's seventh guide dog, Fantasia, Africa's mother and a retired breeder dog for Guide Dogs for the Blind and Stitch, the family's rescue feline. In addition to speaking full time throughout the world Mike and Karen have just embarked on working with Dreambilt Homes to construct a new 2300 square foot fully accessible house in Spring Valley Lake.


---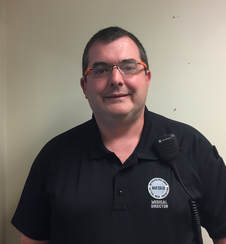 Saturday, September 23, 2017
8:00a.m - 9:00a.m.
Plaza Ballroom
Michael Smith, MD, FAEMS, Medical Director
Carle Regional EMS System

---
Dr. Smith has an extensive back ground in Emergency Medicine beginning as an EMT with Illini EMS in 1992. He continued his progression through the EMS system as a Paramedic working for Arrow Ambulance Service. Dr. Smith received his Bachelors of Science from the University of Illinois in 1995 and in 1999 received his MD from the University Illinois College of Medicine. He completed his Emergency Medicine Residency at St. Vincent Mercy Medical Center, Toledo, OH in 2002. Dr. Smith currently serves as the EMS Medical Director for Carle Regional EMS and Arrow Ambulance Service. He is as Associate Medical Director for Air Methods Air Life Helicopter EMS Service, a Clinical Assistance Professor of Surgery at the University of Illinois College of Medicine, a committee member for national examinations with National Registry of EMT's and is a staff physician with Carle Foundation Hospital Kirby Medical Center. Previously, Dr. Smith was a staff physician at Reid Health in Richmond, IN, a Clinical Assistant Professor of Emergency Medicine at Marian University and Indiana University School of Medicine. He has extensive work experience in the medical field but also served in the North Carolina US Army National Guard which includes Major, Field Surgeon, State Area Command Medical Detachment, Active Combat Tour of Duty for Operation Iraqi Freedom, Combat Lifesaver Course Instructor. Dr. Smith was honorably discharged in 2004.