---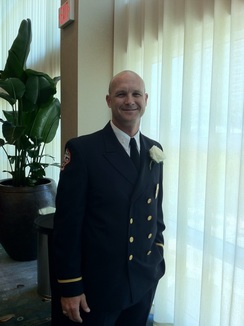 Thursday, August 25, 2016
General Session
9:30 - 10:30 a.m.
Clearwater A/B

Captain James Carroll
presents
DOSE: Direct On Scene Education

Captain James Carroll is a Florida and graduate of the University of Central Florida, James went on to earn his certifications as a paramedic and fire fighter in 1995. He currently serves as a Captain with the Fort Lauderdale Fire Rescue. It was at the 2011 Healthy Mothers, Healthy Babies Coalition of Broward Sleep Summit that Captain Carroll became aware of the problem of sleep related infant deaths in Broward County and met someone with his equal passion for "saving the babies", Jennifer Combs, MSN, ARNP. Together, Captain Carroll and Ms. Combs have developed the DOSE: Direct On Scene Education Program™. This program brings Captain Carroll's 19 years of experience as a first responder and Practitioner Combs' 26 years' experience in the world of neonatal intensive care, together. This innovative program utilizes first responders to educate families about safe sleep for all babies. His past awards include 2003 Hero of the year for the city of Hollywood and 2013 Father of the Year for Broward County.

---
---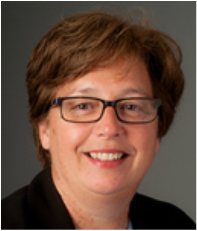 Friday, August 26, 2016
General Session
8:00 - 9:00a.m.
Clearwater A/B

Meg Femino
presents
Boston Marathon Bombings:
Challenges and Lessons Learned

The Boston Marathon Bombings and subsequent manhunt resulting in a lock down of a major city was unprecedented. There were many lessons learned in hospital response to these rapidly changing events. Recently, hospital planning has moved forward, hospitals have robust Emergency Management programs in place but it was our muscle memory that allowed us to implement strategies to care for victims, suspects and continue essential operations during this novel event. BIDMC has the unique experience of treating many victims but also both suspects within the same walls.

Born and raised in Boston, Meg has been working for over 35 years in the hospital environment in many different operational capacities. Currently, Meg serves as Director of Emergency Management at Beth Israel Deaconess Medical Center. In this role, she is responsible for providing leadership, oversight, planning and administrative support for emergency management and disaster preparedness activities in all occupied areas of the medical center. She has led and participates on many internal and external task forces, committees and meetings regarding emergency preparedness.

Meg has been collaborating for over 12 years in Boston as a hospital based Emergency Manager and is past chair of the Boston Preparedness Healthcare Coalition. She is robustly involved with response partners across the City of Boston, state and national levels. She holds a certificate in Community Preparedness and Disaster Management from University of North Carolina Chapel Hill, School of Public Health and is a 2006 graduate of Harvard University's National Preparedness Leadership Initiative.
In her role she oversees leadership response as Deputy Incident Commander and manages command center operations for Beth Israel Deaconess Medical Center.

---